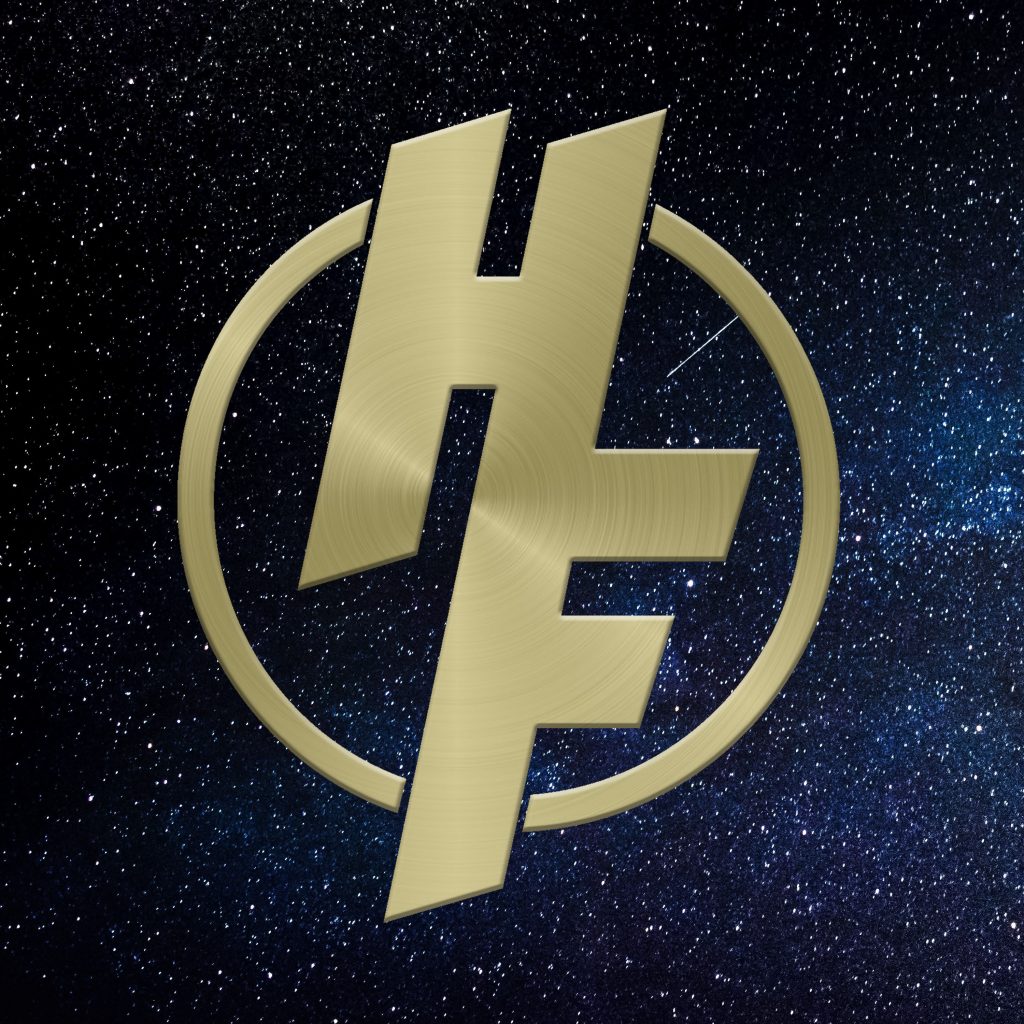 I grew up with two parents.
I feel fortunate for that, as a lot of my friends didn't. Everybody deals with something like that in a different way.
Kelly Argyle grew up knowing her dad existed, but not really knowing him — he was always working, gone for long periods of time, never seeming to have time to spend with her. That kind of resentment builds up, but her mom was always making apologies.
When her dad died during her freshman year of college, she learned the surprising truth: Her father was Wyldchild, a cosmic superhero who'd been killed in a battle in another galaxy. She'd never really known him, and now she never would. Kelly wasn't sure whether she should be sad or angry.
But when a glowing gold bracelet comes hurtling in from space, attaches itself to her wrist, and goes dark…well, then she knew which emotion to feel, and she questions both the presumptive motives of her father and the alien artifact that she cannot seem to remove.
More happens after the song, of course, and she starts to make sense of it all with a little help from someone special. But we'll leave that for another time.
Of special note for this angry, angsty riot grrrlly track: F-bombs fly in the lyrics, so if you prefer a clean/radio edit, I made one available for free on Bandcamp. I know some of you listen with kids in the car so I wanted to give you the option….but if you go clean, you'll miss a bit of vulgar wordplay of which I'm proud. 🙂
When I got to know Stephanie Dowling as a co-worker, I really enjoyed her company and energy. When I found out she also fronted a cover band in Los Angeles and sang a song in Fallout: New Vegas, I thought, well, I gotta work with her. She came over to my house and recorded the vocals live, soaking up any and all direction I gave her, and I'm very grateful she was so dedicated to making this character snarl and bark and sneer.
Also thanks to the real Kelly Argyle for letting me hijack her name!
"How Does This Work"
Bandcamp (name your price)
SoundCloud
Spotify
Amazon
iTunes
Apple Music
Google Play
Deezer